Christina Wiegand '13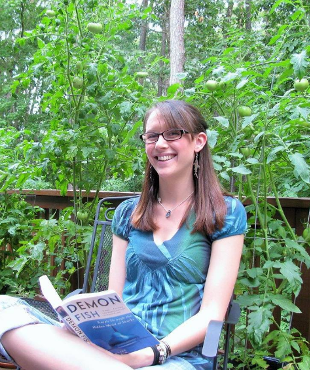 Program Type:
Environmental Politics & Policy Analysis
When she arrived in Boone to study environmental politics, Christina only had background in marine biology. While some may think it's odd she attended a university in a small mountain town to gain knowledge for a career in fisheries management, she attributes the skills she obtained from her time at Appalachian State University have been priceless. Christina was able to expand her knowledge, while still thriving in her preferred area of study. "The structure of the master's program allowed me to design my studies in a way that made them directly relevant to fisheries management." Dr. Tatyana Ruseva, her thesis advisor, taught her policy analysis techniques that she utilizes in her job today. Additionally, Dr. John Whitehead showed her the basic economic principles that drove her future fisheries research––and he remains a mentor to this day.
After graduating from the MA program, Christina used her policy background to work for the North Carolina Division of Marine Fisheries and later for the Marine Recreational Information Program's Access Point Angler Intercept Survey. Currently, she is a social scientist South Atlantic Fishery Management Council (SAFMC), where she works with fishermen to create fishery policy that balances fishing community needs with environmental needs. At night, she is finishing up her dissertation at East Carolina University, where she utilizes the social and economic analysis skills she learned at Appalachian State. Christina's dissertation focuses on dynamic decision making and management responses in United States commercial fisheries.