Dr. Summer Forester '12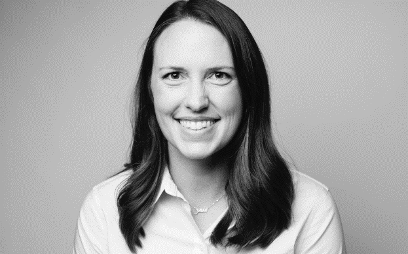 Program Type:
International Relations & Comparative Politics
Originally from Pensacola, FL, Summer arrived in Boone without previous experience in studying politics, government, or international relations. Yet, she quickly adapted to the material and learned valuable skills during her time at Appalachian State University. As a whole, the MA program taught her both quantitative and qualitative analytical skills, improved her writing, and prepped her to engage in theoretically grounded empirical research. Specifically, seminars like Islam and Politics with Dr. Ryan and study abroad courses like Latin American Politics with Dr. Scherlen stand out as her favorite––and some of the best times she has ever had in her academic career. The MA program helped Summer enter her PhD program by preparing her to critically read texts, use mixed methods in her own research papers, and handle the workload of a doctoral program. "And, perhaps even more importantly, my App State professors instilled in me a commitment to enjoying the research process and having fun with the community of scholars that you encounter in graduate-level studies."
Since leaving Boone, Summer has finished her PhD program, had a Fulbright fellowship to study in Jordan, and published papers in Security Dialogue, Feminist Review, and Environmental Politics. She attributes much of this success to the MA program––especially Dr. Ryan's assistance in receiving the Fulbright fellowship. After graduating from Purdue University with her PhD in 2017, Summer accepted a postdoctoral research fellowship at the Purdue Policy Research Institute. During this time, she worked on a Gates Foundation funded project that explores the relationship between feminist mobilization and women's economic empowerment. In September 2019, she joined Carleton College as an Assistant Professor of Political Science. "I still collaborate and correspond with my App State professors––now my colleagues––and feel confident in saying that, without such a positive experience in the App State MA program, I would not be where I am today."